Large 3-tiered Silver-plated tray: $30.00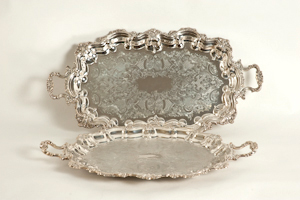 Silver-plated serving trays - $10.00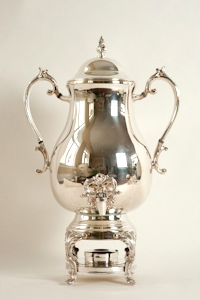 Large silver-plated 50-cup tea urn - $50.00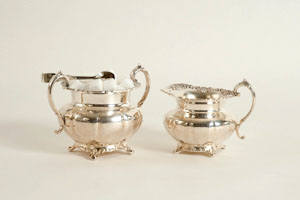 Silver-plated creamer + sugar - $10.00 both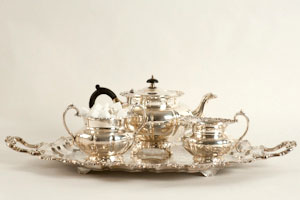 Tea service with pot, creamer, suger + tray - $25.00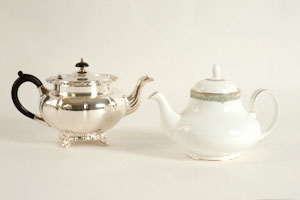 Tea pots - Fine bone china or silver-plated - $12.00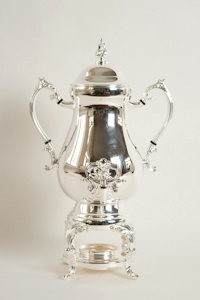 Small silver-plated 25-cup tea urn - $35.00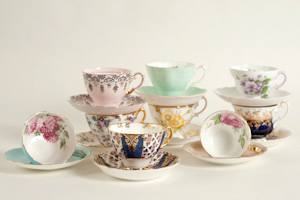 Vintage tea cup and saucer - $4.00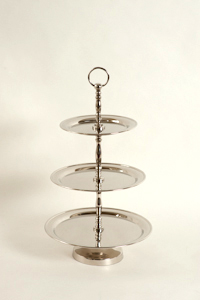 3-tiered serving trays - $20.00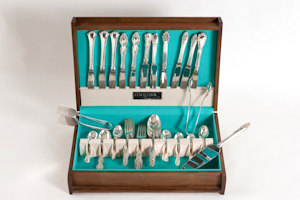 Silver-plated silverware - $0.50 per piece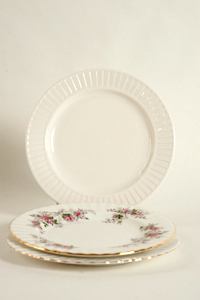 Luncheon plate - dishwasher safe - $1.00 & Fine bone china with gold trim - $1.50
1. A damage deposit will be required with all rentals. The deposit will be returned within 10 days upon satisfactory examination of all items.Terms and Conditions for Rental Packages:
2. Rental balance, plus damage deposit, due upon pickup or delivery of items
3.Please ensure items are hand-washed before return. They should be stored in the same manner in which they are received from Totally Tea.
4.Damaged items will be charged at full replacement value and subtracted from the damage deposit.